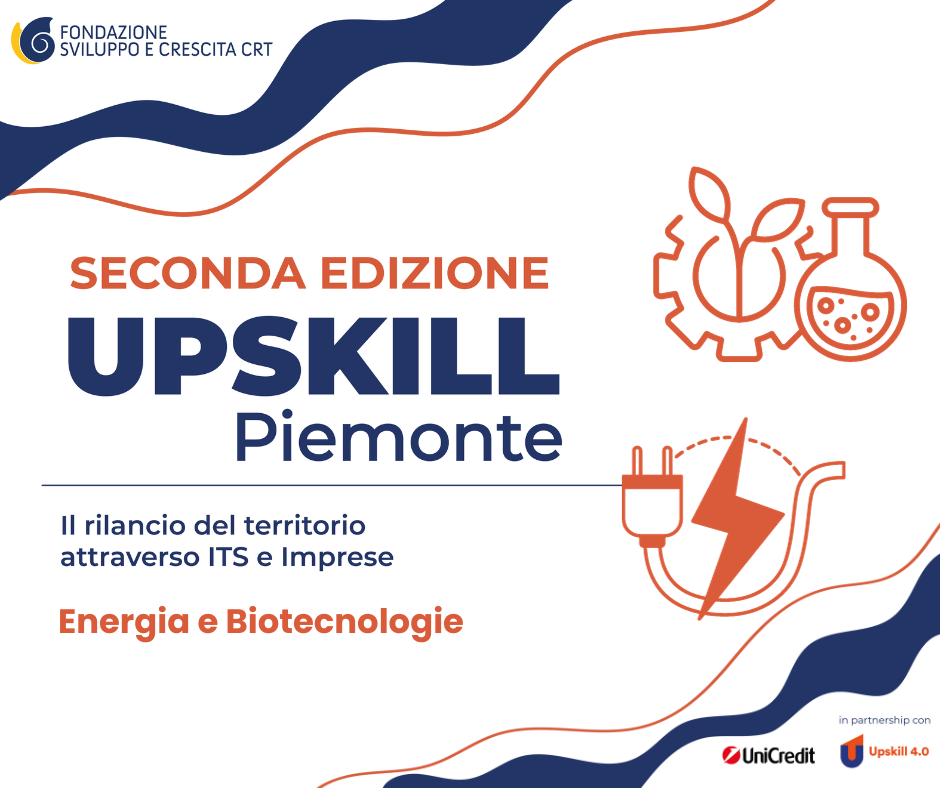 31 October 2023
Parte la nuova edizione del progetto Upskill Piemonte lanciato da Fondazione Sviluppo e Crescita CRT, Upskill 4.0 e UniCredit per ridurre lo skill mismatch giovani-imprese. Selezionate le 4 aziende piemontesi, ora il via ai prototipi.
Read more
From 11 to 14 October Cascina Fossata in Turin will be the venue for Urbanpromo 2022.
Leggi tutto
From 6 December 2022 to 31 January 2023 you can submit a project or an idea for the New European Bauhaus Prizes 2023.
Leggi tutto